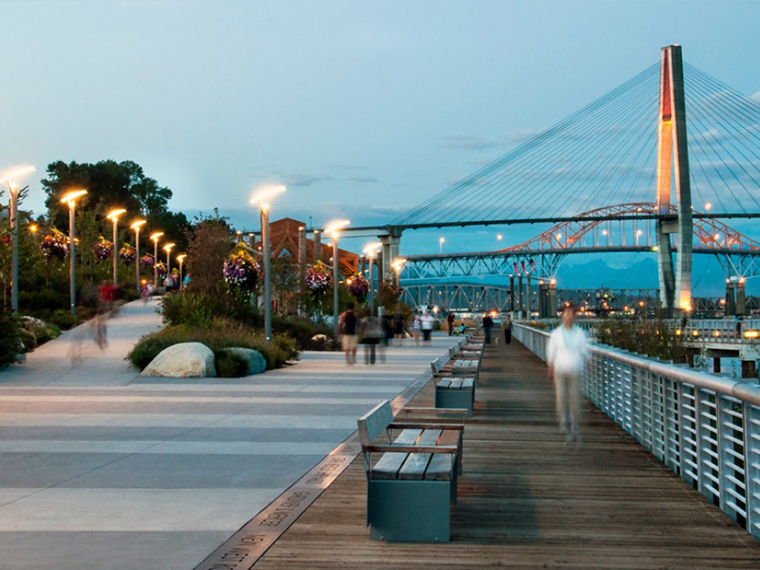 Let's meet for chess during Thanksgiving weekend for the third time. This time, Grand Master Andrey Gorovets (Fide 2517) will be with us; do you want to test how's the feel playing against a GM? This could be your chance!
And also, you get a chance to play side by side with BC Top 8 players (2019 BC Chess Championship).
When
Oct 12th - 14th
First round: 10am, Oct 12th
Organizer
West Chess Club
Lily Jia, Eric Gu
Arbiter(s)
IA Stephen Wright (TD)
Contact
Eric Gu 
Email: info@westchess.com (Preferred)
Donors list
Detail
Swiss system
6 rounds
Sections
Premier / U1800 / U1400 / U1000
(Subject to merge in case less than 40 total entries or less than 12 entries any section.)
Time control
G/90+30
CFC rated
You need a valid CFC membership ( Renew or buy annual CFC membership)
Premier section:  FIDE &CFC rated
Other sections: CFC rated
Prize
$4000 (based on 100 paid entries), with $1000 / $600 / $400 for top 3 in Premier section
Unrated players (except in Premier section) are not qualified for section prizes, but for over-all best unrated prizes.
Entry fee
Early Bird, $85 (by Sep 15th)
Regular, $100
Free for FIDE / CFC / USCF 2200+ or National Masters (by Sep 28)

 
 
Early Bird
Regular
On Site
Standard
 
$85
$100
$115
Second in same family
 
$65
$80
$95
Third in same family
 
$45
$60
$75
U1000 section
 
$65
$80
$95
FIDE/CFC/USCF 2200+ or NM
Free before Sep 28th
$115

Play up a section (current rating within 100 rating points), add $20
Play up a section (current rating within 200 rating points), add $40
Deadline of online registration will be 24 hours before the first round.

On site registration will be accepted at $115 before first round (starting at 8:45am) ; if registering before 9:45am, players will still be paired for the first round, otherwise get a potluck pairing (against someone else registering late) or a half-point bye.
Payment
We accept online payment by Paypal (You don't need to have a Paypal account), or
INTERAC® payment to info@westchess.com (please also send an email to inform player name and CFC number)
We accept on site payment by credit card, debit card or by cash.
Cancellations and Refunds
Should something arise that prevents you from being able to attend the tournament, you can email us expressing the need to cancel, and your entry fee will be refunded in the manner of your entry fee payment, less $5 payment process fee. The deadline for refund is 48 hours before the starting of the tournament.
Equipment
Provided (including chess sets, chess clocks and record sheets).
Accommodation
Inn At the Quay: $139 (Queen) per night + tax (nights of Oct 11th, 12th and 13th)
Simply call the Hotel (tel:604-520-1776 or toll free tel:1-800-663-2001) before Sep 13th, and book in the "New West Fall Open" block.
Hilton Vancouver Metrotown: $149 (Deluxe King / 2 Queen Bed Room) per night + tax (nights of Oct 11th, 12th and 13th)
Simply book with the quick link, or call the Hotel (tel:(604) 438-1200 or toll free tel:1-888-744-5866) before Sep 11th, and book with the "WCC" code.


Rounds
Oct 12th / Day 1

| Time | All Section |
| --- | --- |
| 08:30 - 09:30 | On-Site Register |
| 10:00 | Start of Round 1 |
| 15:00 | Start of Round 2 |
Oct 13th / Day 2

| Time | All section |
| --- | --- |
|   |   |
| 10:00 | Start of Round 3 |
| 15:00 | Start of Round 4 |
Oct 14th / Day 3

| Time | All section |
| --- | --- |
| 10:00 | Start of Round 5 |
| 15:00 | Start of Round 6 |
Venue Detail
TBD
Side Event 1 - Grandmaster Simul
Oct 11th (Friday), GM Andrey Gorovets is giving a simul in classroom N4360.
Max 20 seats for player with a CFC rating under 1900 (except approved by the GM in advance).
Players registered in main event has the priority to register in the Simul for $25.
Other players can register in waiting list for $45 (only charged after accepted).
Please find details and register
Side Event 2 - Thanksgiving Day Blitz (TBD)
Parental Supervision
Parents of players in grade 4 or below MUST remain on site throughout event to provide support/consolation to child. By the players' participation in the event, parents/ guardians, whether on-site or off-site, release the organizers, officials & other volunteers from any claims, damages or liabilities arising from participation in the event.
Crowd Release for Photography
Please be advised that photographs will be taken at the event (2019 New West Fall Open) for use on the westchess.com website and in the press, and other publications. By entering this event, you consent to the West Chess Club photographing and using your image and likeness.